The Beatles Wall Photo Story
– by Mark Mawhinney (Spin-Clean International President and Owner)
Chuck Brinkman, a disc jockey at KQV in Pittsburgh stepped up to mic at the Civic Arena and exclaimed "Now, like we at KQV have been telling all you fun-lovers, and I know you're going to do it," he said, his voice rising to a near fever pitch, "you're going to be a great audience as KQV presents…the Beatles!"
The band performed for a crowd of 12,603 at the arena, which was a record-setting attendance for the then-2-year-old venue. The mostly female, teenaged audience began screaming the moment the four lads from Liverpool strummed their first chord, and they didn't stop screaming until the band finished a half-hour later.
That evening KQV's Chuck Brinkman announced the winner of the large wall photo.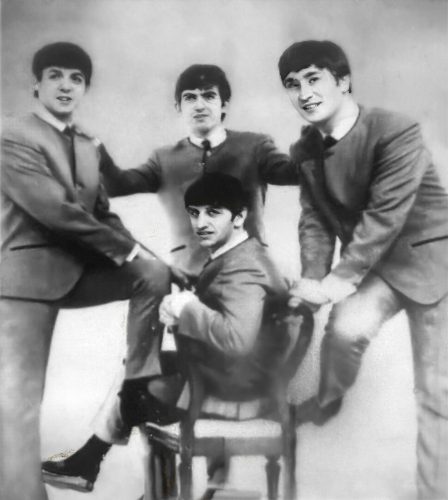 A girl from Butler, PA was the winner of the photo. Many decades later, her family sold the photo to Record-Rama, the longtime Pittsburgh record store owned and operated by my father, Paul Mawhinney. That Beatles photo was on display in a few of the Record-Rama locations over the years.
When my father sold the Record-Rama collection in 2013 to Sal Paulo, Brazil-based Zero Freitas, The Beatles photo was a part of the collection that is now awaiting to become part of Zero's museum called Emporium Musical.